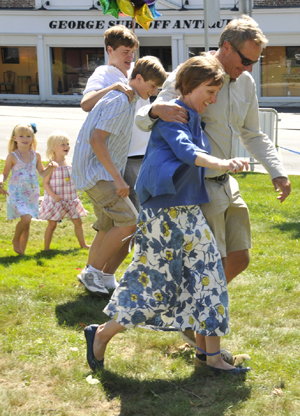 What to Expect
Visiting a church for the first time can make people feel anxious. We get it, and at Saugatuck Church we do our best to make it easier. We'll meet you at the door with a smile and a word of greeting. We'll hand you a program and help you find your way. We're happy to answer questions and won't make you feel pressured. But you will likely find yourself swept up in conversation. We enjoy meeting new people, sharing stories, learning and growing together.
And you'll discover it doesn't matter who you are. Or what you wear. This is a spiritual home for believers and questioners, scientists and mystics, people from many different towns and backgrounds. We gather to worship God, try (and fail and try again) to be more like Jesus, and work to help create a more inclusive, just, and peaceful world.
We look forward to extending you our extravagant welcome.
Have children with you? Learn how we welcome them….