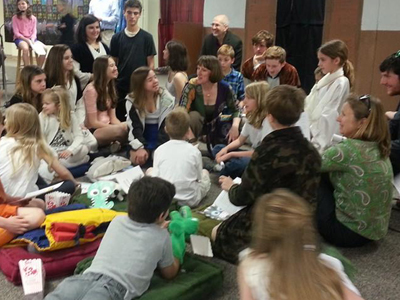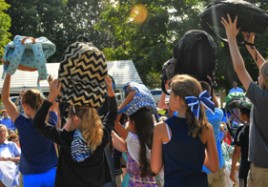 Families with Children
We are delighted that you are considering visiting our church with your children. All ages are welcome in worship. In fact, some of our most memorable services are designed and led by a mix of congregation members ranging from elementary school students to retirees. But all services at least begin as all-ages worship and feature a "Children's Time," and age-appropriate message that ties in with the themes of the service.
From September through late May, while Church School is in session, children leave the service after Children's Time with their teachers for their classrooms. (Feel free to accompany your child to the classroom, and then return to the service.) Children in grade 4 or younger will learn about stories from the Bible. Children and youth in grades 5 – 12 will either be in a classroom or working on a Story Tent production.
There's no Church School or childcare during summer services on Compo Beach. The children are too busy participating in worship or playing in the sand.