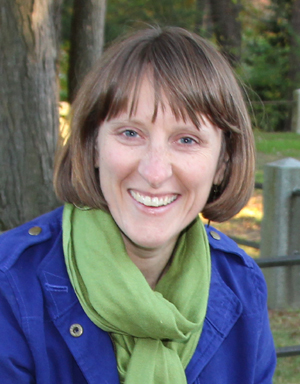 Message from the Pastor
Welcome to Saugatuck Congregational Church, UCC!
If you are a seeker, a doubter, a quester – Welcome!  If you're two-parts Congregational, one-part Baptist and three-parts not-really-sure – Welcome!  If you are a lifelong lover of the United Church of Christ or if you have no idea what that means – Welcome!  If you are a self-described church geek or a lapsed anything – Welcome.
I am glad you are here (virtually speaking!).
Saugatuck Congregational Church, UCC is a church with a rich heritage (check out our Top 14 list on the History page!) and a creative spirit (Have you seen our All Hallows' Fest, or Story Tent?).
We are a community more curious than certain. We are serious about faith, but try not to take ourselves too seriously. We value both study and service. We are nourished by prayer, inspired by the creative gifts of all ages, and determined to make a difference in the world.
We are also a community that is continually unfolding. If you choose to hang out with us, you will add to who we are. Who knows?  We may just enrich, challenge and bless each other along the way.
Speaking of which, I'd love to learn what matters to you – about community, about being a person of faith, about living a meaning-full life. What questions do you bring to the table?
Drop me a line! Or join us for worship and say, 'Hello.'
I look forward to meeting you.
Blessings,
Rev. Alison Patton