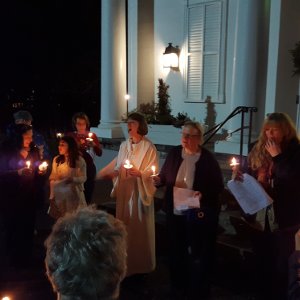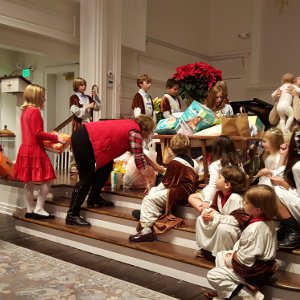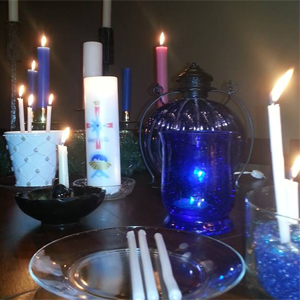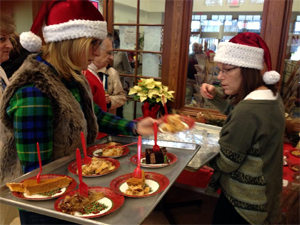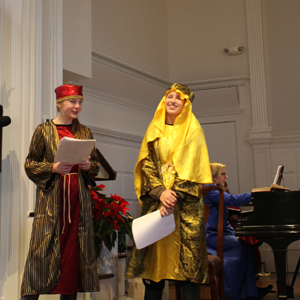 Advent & Christmas Season Events
The Angel Tree
Tags have been taken by volunteers and shopping is underway. Return gifts on Sunday, Dec.10 to Hoskins Hall directly after worship.
Tree of Light – Memorial Ceremony
Thursday, Dec. 7, 6:30 pm
Memorial Garden
A service to remember the lives of family and friends, hosted by the Visiting Nurses Association of Connecticut.
New Member Sunday featuring Pivot Choir
Sunday, Dec. 10, 10:00 am
Sanctuary
Curious about joining? Wonder what membership means? Contact the Rev. Alison Patton or Mary Jean Koster.
Saugatuck Holiday Fair
Sunday, Dec. 10 after worship
Hoskins Hall
Come purchase holiday gifts for your friends, family, and loved ones!  Candy, soup mixes, sugar scrubs and more…great holiday presents, stocking stuffers, and hostess gifts. Proceeds will benefit SCC Missions Partners.
Longest Night Service (Blue Christmas)
Tuesday, Dec.12, 7:00 pm
Sanctuary
A candle-lit worship for those feeling down or disconnected from the holiday spirit. Co-hosted with Greens Farms Congregational Church and the United Methodist Church of Westport and Weston.
Sisters in Spirit
Wednesday, Dec. 13, 6 pm- 8 pm
Fellowship Room
Potluck supper, Christmas Gift Exchange, Advent reflections: Arise, shine; for your light has come! Isaiah 60:1.
Guest Preacher Linda Bruce, Member in Discernment
Sunday, Dec. 17, 10 am
A Merry Band of Carolers
Sunday, Dec. 17, 12 – 2 pm
Caravan around Westport and Weston to sing for SCC members and friends.
A Chris Coogan Christmas
Sunday, Dec. 17, 7 pm
Hoskins Hall
Featuring jazz renditions of Christmas Carols to get you in the spirit performed by the Chris Coogan Quintet. For tix: (203) 306-8830. Partial proceeds support Saugatuck Church missions.
Christmas Pageant
Sunday, Dec. 24, 5 pm
Sanctuary
Bring baby gifts for the manger (see 'Ways to Give').
Candlelight Worship
Sunday, Dec. 24, 9 pm
Sanctuary
Featuring special music by our section leaders and reflection by Rev. Alison Patton.
Community Christmas Open House
Monday, December 25, 11 am – 1 pm
Hoskins Hall
Learn how to volunteer to support this event.
New Year's Worship
December 31, 10 am
Sanctuary
Welcome the New Year with songs and prayers for 2018.  Led by the Deacons.
Epiphany Sunday
January 7, 10 am
Sanctuary
The Christmas season comes to a close with an All-ages worship inspired by the story of the three Magi and the star they followed.