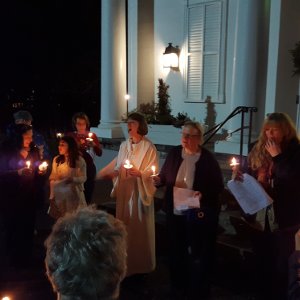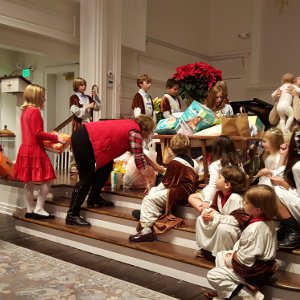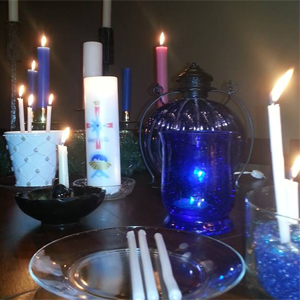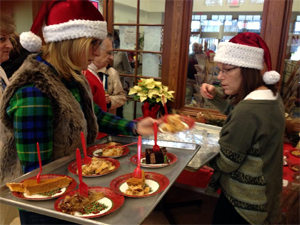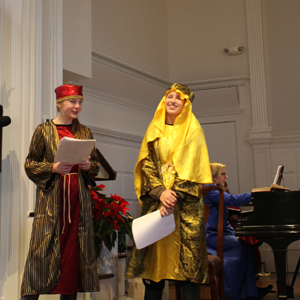 Advent & Christmas Season Events
Christmas Pageant
Sunday, Dec. 24, 5 pm
Sanctuary
Featuring a costumed retelling of the birth of Jesus. You are invited to bring unwrapped gifts to place in the manger. All gifts will be distributed by Norwalk Domestic Violence Crisis Center. Suggestions: disposable diapers (esp. size 4 and up); pull-ups 3-6 yrs; baby wipes; baby shampoo, plush toys; baby clothes; crib sheets; art supplies; toiletries for mothers.
Candlelight Worship
Sunday, Dec. 24, 9 pm
Sanctuary
Featuring special music by our section leaders and reflection by Rev. Alison Patton.
Community Christmas Open House
Monday, December 25, 11 am – 1 pm
Hoskins Hall
Learn how to volunteer to support this event.
New Year's Worship
December 31, 10 am
Sanctuary
Welcome the New Year with songs and prayers for 2018.  Led by the Deacons.
Epiphany Sunday
January 7, 10 am
Sanctuary
The Christmas season comes to a close with an All-ages worship inspired by the story of the three Magi and the star they followed.