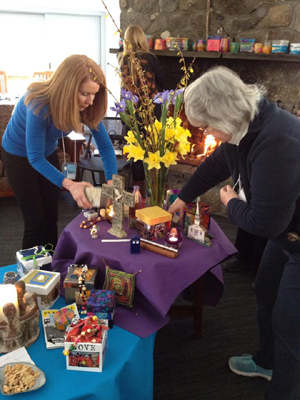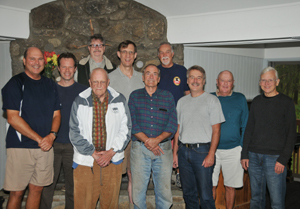 Retreats
We are currently running annual men's, women's, and all-ages retreats. Many of our retreats take place at Silver Lake Conference Center in Sharon, CT. Upcoming retreats: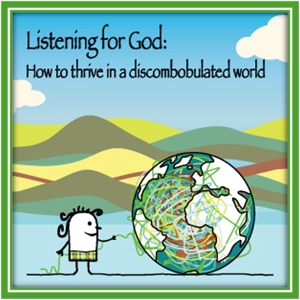 Women's Retreat
April 28 – April 30, 2017
Silver Lake Conference Center
Are you longing for a chance to get away, recharge, reconnect with God, or reclaim your own sense of purpose? We invite you to join us for this year's women's retreat:
Listening for God:  How to thrive in a discombobulated world.
In selecting this year's theme, the women's retreat planners observed that we are all living in a "VUCA" world: Volatile, uncertain, complex and ambiguous. Given this reality, we wondered: How can we stay authentic to ourselves and listen for God's purpose in our lives? What practical and spiritual tools could help us not just to survive but to thrive? Join us for a weekend of reflection, relaxation, and fun. We'll connect with each other, play, pray, walk in the woods or sit together in the sunshine.
NEW this year:  High Ropes Courses offer a chance for us to challenge ourselves (always by choice!) and cheer one another on.  Because we are gathering later in the spring, we may have the option of trying out the high ropes course at Silver Lake, for an additional fee (to cover the trained facilitator).  If you are interested in trying out the high ropes, email Pastor Alison or call her at the office at (203) 227-1261 or speak with retreat planner Susie Benton, who has been on the course and is happy to answer your questions.  Learn more about the challenge course here.
Register online today!
Men's Retreat
This year's men's retreat took place in September, 2016. Details regarding the 2017 event are not yet available.
All-Ages Retreat: Faithbooking
January 26 – 28, 2018
Silver Lake Conference Center
Our lives are a story still being written. Take a weekend away with other Saugatuck Church families and friends to swap some stories, play some games, and listen for the still speaking voice of God in our lives.
"Mountain Top Reflections"
On Sunday, February 7, 2016, several of our members shared stories from retreats and other experiences they have had at Silver Lake Conference Center in Sharon, CT. Watch the below video to hear their stories.
Upcoming Events
October

2017

Sun
Mon
Tue
Wed
Thu
Fri
Sat

18

Bible Study

Sisters in Spirit

• •
See Full Calendar