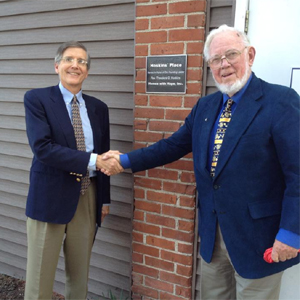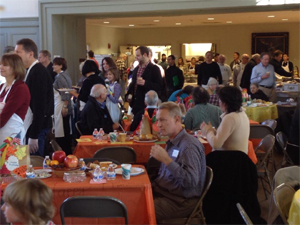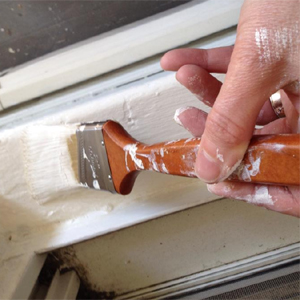 Volunteer
At Saugatuck Church we consistently look outside our walls to serve in the community. In the 1980s, we gave homeless people a place to sleep in our church. We were then instrumental in founding the Interfaith Housing Association (now Homes with Hope), including the establishment of community housing that became the Gillespie Center and Hoskins' Place, both named after members of our congregation.
Our congregation today continues to seek ways to use our time, talents, and treasure to benefit the wider community. We invite you to join us to be "doers of the Word, and not merely hearers only." Or, as Pastor Alison says at the end of every worship service:
"Our worship is ended, so that our service may begin."
Here are just some of the ways we are working to make a difference:
Hosting annual Community Feasts on Thanksgiving and Christmas.
Working to increase access to affordable, healthy food through the Food Justice Coalition.
Helping to provide meals at the Community Kitchen/Gillespie Center.
Collecting gifts for our annual Christmas Angel Tree for children and adults served by local agencies.
Conducting annual mission trips for high school youth.
Coordinating ongoing food drives for area agencies and food pantries.
Tutoring children as part of the School Volunteer Association of Bridgeport.
Supporting and providing space for dozens of 12-Step Programs.
Raising funds for "camperships" so that Bridgeport children have the opportunity to attend summer camp.
Giving to One Great Hour of Sharing (OGHS), the relief, refugee, and development fund of the UCC.
And much more…
We are always searching for new opportunities to make a difference, large or small. Join us!