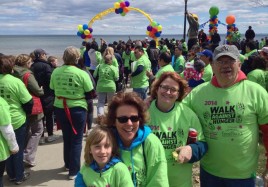 Feed the Hungry
48.8 million Americans, including 16.2 million children, live in households that are "food insecure" – in other words, they have limited or uncertain availability of nutritionally adequate and safe food. Even here in Fairfield County, one of the wealthiest counties in America, there are over 100,000 people – including 38,000 children —who are classified as food insecure.
Saugatuck Church is committed to helping to change those statistics.
The Food Justice Coalition
The Food Justice Coalition — 15 people from nine congregations (including Saugatuck Church) and an allied organization — are working to increase access to affordable, healthy food. Their initial action plan includes:
Publicizing the Norwalk Farmer's Market to their congregations.
Spreading the word to pantries and soup kitchens that the Farmer's Market will double the value of SNAP benefits (food stamps ), making it easier for low-income families to enjoy fresh fruits and vegetables.
Volunteering this fall to be part of the "Glean Team" at Millstone Farm. Gleaning reduces the amount of produce that goes to waste in the field; those excess crops are then donated to local food banks.
Exploring replicating My City Kitchen, a Meriden, CT program that works to instill healthy eating habits, build self-esteem, foster a sense of belonging, and establish basic life skills in children so that they may grow into healthy adults.
Spreading information about Community Plates and their innovative technology for connecting volunteers with restaurants that have leftover food ready to be picked up.
Food Drives for Local Food Pantries
Our ongoing food drives support the food pantries at both Person-to-Person's Norwalk location and at the Gillespie Center here in Westport. Donations may be brought to the church office.
Community Kitchen at Gillespie Center
Saugatuck is responsible for providing dinner for 35 people at the Gillespie Center on the 4th Thursday of every month, and the 5th Thursday, if there is one. Volunteer to help.
Community Plates
As home base and the launch market for Community Plates, more than 80% of the 1.5 million pounds of food rescued since their inception has been rescued right here in Fairfield County. The impact that they have made in our community is tremendous. Learn more about being a "Food Runner" – picking up leftovers at one of their partner restaurants or stores, and delivering them to a designated shelter or soup kitchen.
Bread for the World Sunday
Saugatuck Church, along with thousands of other churches across the country, celebrates Bread for the World Sunday each year. During the service, we recommit ourselves to the fight against hunger and poverty through education, prayer, and worship.
Fundraiser Walks
Every year Saugatuck Church participates in either the Greater Bridgeport Walk Against Hunger or the CROP Walk. Most recently, members of "Team Saugatuck" walked in beautiful Seaside Park as raised funds for The Connecticut Food Bank. They provide fresh groceries, fresh produce and hot meals to hungry children, families, seniors and individuals in Connecticut.