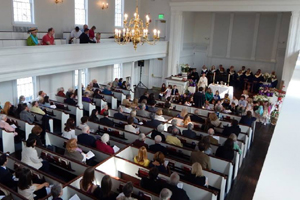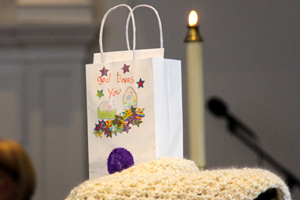 Worship With Us
Worship matters.
When our lives are perpetually in overdrive, it is a healthy practice to stop for just an hour or two on a single day. It is good, at least once every seven days, to turn to God and, in the words of writer Anne Lamott say, "Thanks," or "Help," or "Wow!"
Worship matters.
Worship is a celebration. When asked which is the greatest commandment, Jesus said that it is to love God with all our heart, soul, and mind. Worship is a public and communal act of expressing that love.
Worship matters.
We gather every Sunday to be inspired, challenged, fed, uplifted, and feel connected to God and one another. The other links in this section will help give you a sense of our worship style. We encourage you to visit us and experience it for yourself.
Learn more about Sunday services in our historic Meeting House.
Learn more about the summer Beach Services.
Upcoming Services
February

2018

Sun
Mon
Tue
Wed
Thu
Fri
Sat

18

Sunday Worship and Church School

•

25

Sunday Worship and Church School

•
See Full Calendar