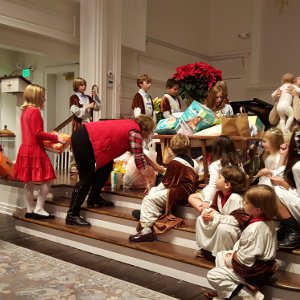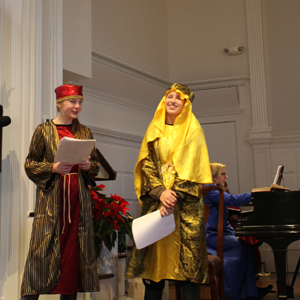 Special Services
"Everybody Counts"
Sunday, December 18 @ 10 AM worship
No sermon this week. Instead, a skit performed by the children, youth, and adults of our church set in Bethlehem during the census.
Longest Night Worship (Blue Christmas)
Sunday, December 18 @ 4 PM
A candle-lit worship for those suffering a loss or feeling the blues this season.
Christmas Pageant
Saturday, December 24 @ 5 PM
Featuring a costumed performance of the Christmas story. Bring baby gifts for the manger.
Candlelight Worship
Saturday, December 24 @ 9 PM
Featuring special music and reflection by Rev. Alison Patton.
Christmas Morning Worship
Sunday, December 25 @ 10 AM
Welcome the Christ Child with an informal, all-ages worship filled with carols and stories.  Come in your pajamas or slippers if you'd like!
New Year's Worship
January 1 @ 10 AM
Welcome the New Year with songs and prayers for 2017. Led by the deacons.
Epiphany Sunday – Follow the Star
January 8 @ 10 AM
An all-ages worship inspired by the story of the three Magi to close the Christmas season.