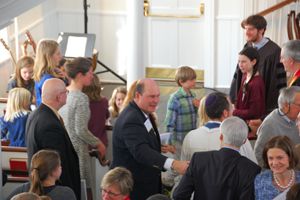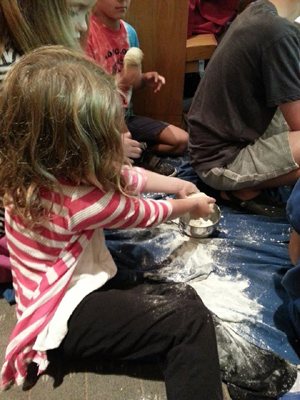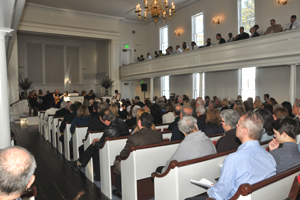 Sunday Worship
From September through late June we hold worship at 10:00 AM every Sunday. From late June through July we gather at 10:30 AM. What's it like?
Imagine…walking into a beautiful, historic New England church. Sunlight is streaming through the windows. The pastor is talking about gardening, or Dietrich Bonhoeffer, or refugees, or Doctor Who, or all of them in a single sermon.
Imagine…the smell of freshly baked bread filling the sanctuary. Children are kneading dough right there at the front of the church during Children's Time.
Imagine…a 10-year-old and a 70-year-old reading scripture side-by-side from the pulpit, and a communion table that is open to everyone.
Learn more. Read, watch, or listen to a sermon in the archive. Find out more about our music program. And then come and join us on Sunday. We look forward to welcoming you.
Upcoming Services
May

2017

Sun
Mon
Tue
Wed
Thu
Fri
Sat

28

Sunday Worship and Church School

•
See Full Calendar